Keep The Deadliest Pest In The World Off Your Cypress Property
When you see a mosquito buzzing around, you probably think about how annoying it is, but you most likely don't think about how dangerous it is. However, mosquitoes are the deadliest insects in the world, killing over one million people every year by spreading diseases such as malaria and dengue fever. Having as few mosquitoes as possible on your Cypress area property is key to preventing your family from getting sick. With mosquito control from TNT Home & Commercial Services, you can limit the mosquito populations around your property.
Our Mosquito Control Offerings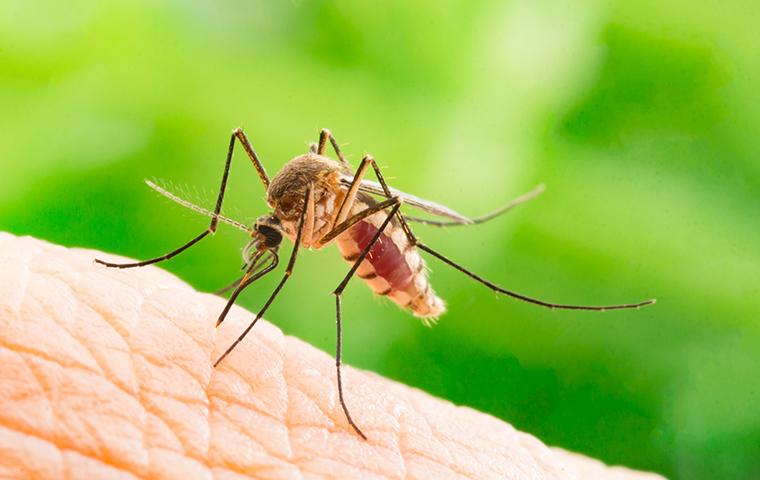 We offer several options for mosquito control, depending on your needs and budget.
Backpack Fogging
Our backpack fogging mosquito control service is performed by one of our experienced technicians. During your service visit, we treat your property with one of our backpack misting machines, spraying the areas where mosquitoes are most likely to rest during the heat of the day. These areas include foliage, trees, shrubs, bushes, grass, and fence lines. We'll also treat areas of standing water to eliminate eggs and larvae. This is a recurring service. We'll return every 21 days to perform another treatment.
Mosquito Misting System
We also offer the installation and maintenance of mosquito misting systems. These systems are a long term solution to your mosquito problems. They get installed in strategic areas around your yard and release a mist to eliminate adult mosquitoes on a regularly scheduled basis. They also have a remote that can release a treatment on your terms if you find that the mosquito population is getting bad in between scheduled mistings. After installation, we will return to your home every two to three months to service the system.
Mosquito Traps
Another option for mosquito control is the installation and maintenance of mosquito traps. As their name indicates, these traps work by trapping and eliminating mosquitoes. We service mosquito traps monthly.
One-Time Mosquito Treatments
If you have a special outdoor event coming up, such as a wedding, concert, or graduation party, we offer one-time mosquito control services. We'll perform a fogging treatment of your property to reduce the mosquito populations in your yard before the big day.
Start Enjoying Your Yard Again
Mosquitoes can make spending time outdoors miserable and dangerous. With mosquito control from TNT Home & Commercial Services, you can start enjoying your yard again. We offer several options to reduce mosquito populations on your property so that you're sure to find an option to meet your needs and budget. Contact us to discuss your options.
Learn more about our home pest control and commercial pest control services.
Frequently Asked Questions
Request Your Free Inspection
Complete the form below to schedule your no obligation inspection.