Termites Are The Invisible Destroyers Of Your Cypress Home
Although visible to the human eye, termites are rarely seen by humans because they spend their lives hidden inside of walls or wooden structures. When they get into your Greater Cypress area home, they spend their time eating away at it, eventually causing serious damage. Termite damage is not only dangerous, but also costly. Since homeowners insurance rarely covers it, you must protect your home against termites and the damage they cause.
Our Termite Control Offerings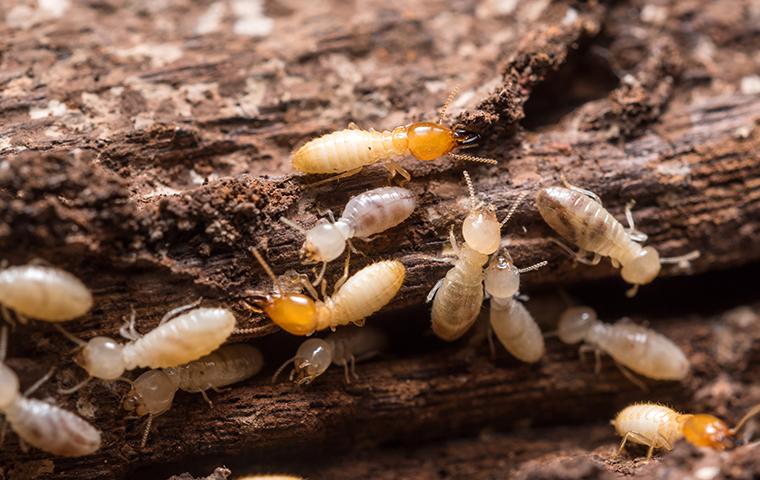 Initial Inspection
Determining if you have an active termite infestation can be difficult if you have no training in what signs to look for. Our technicians have the experience needed to inspect your home and determine if termites are present, and if so, what kind have infested your home. This information helps us decide what course of treatment will best serve your needs.
During our inspection, we'll look inside the house in areas with wood, including windows, doors, and attics. Outside, we'll look at decks, porches, window frames, door frames, eaves, and the structure at large.
Initial Treatment
We offer several different types of treatment options, based on the following information:
Whether you have an active infestation or are taking preventative measures

What type of termite is present in your home (drywood or subterranean)

What stage of development your house is in (pre-construction or already built)
Our treatments may include one or a combination of the following:
A trench and drill treatment for recurring treatments: This type of treatment can be used for the entire house or as a spot treatment.

Monitoring stations placed in the ground every 10 to 20 feet around the perimeter of your home: We check these stations every quarter, and we replace the bait if termite activity is detected.

Bora-Care treatments that are performed during pre-construction: We apply this treatment to the studs to protect the wood throughout the home.

Pre-construction treatments applied to the soil in the ground: We apply these treatments before your foundation is poured.
Our termite treatments are warrantied for one year and are transferable.
Wood-Destroying Insect Reports
These reports are available if you're in the process of buying a home. We do an inspection and provide the report you may be required to submit for loan approval.
Protecting Your Cypress Home From Costly Damage
Termites are a dangerous pest if they get in your house, and it can take months or even years to realize that they're present. Protecting your house, whether you have an active termite infestation or not, is the best way to ensure that little to no damage occurs. At TNT Home & Commercial Services, we have the experience and options to protect your home from costly termite damage. Contact us to schedule an inspection.
Learn more about our home pest control and commercial pest control services.
Frequently Asked Questions
Request Your Free Inspection
Complete the form below to schedule your no obligation inspection.